Back to the Drawing Board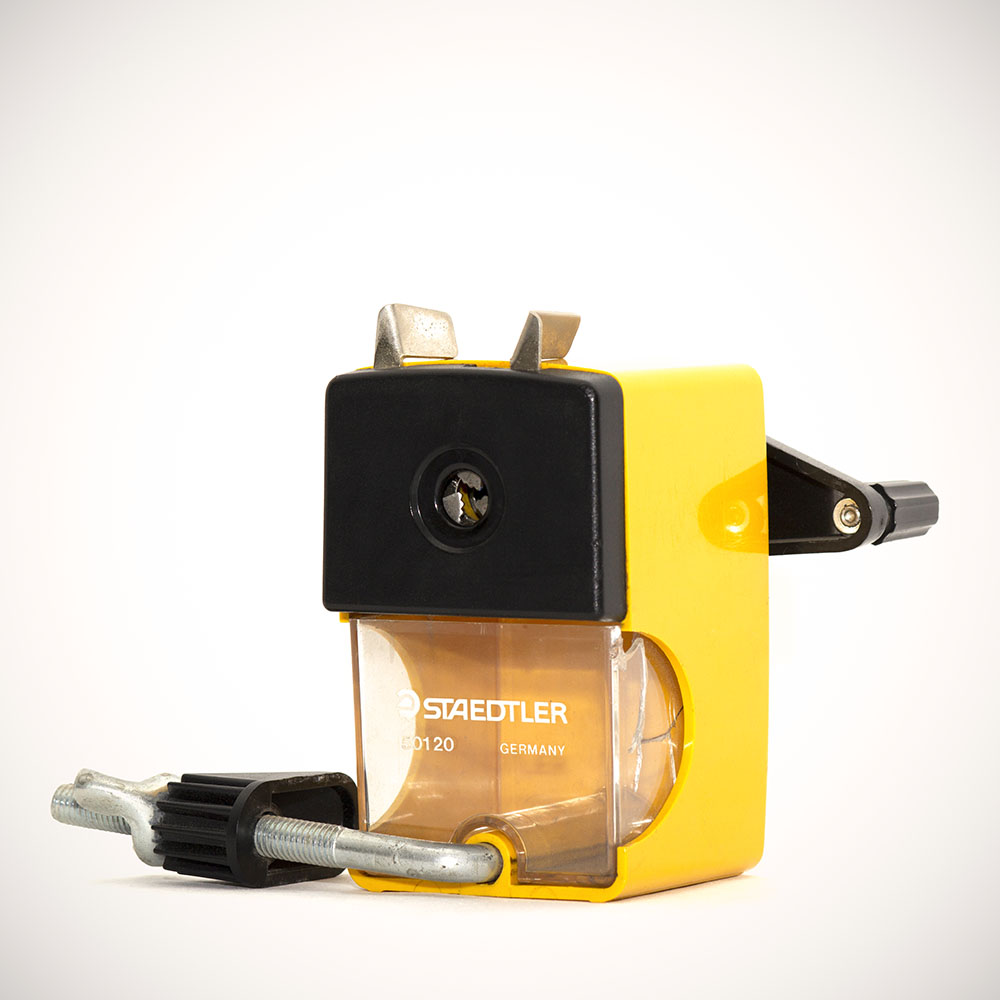 Wasn't this pencil sharpener deconstructed half a year ago? Yes, it was. But now it has become the subject of a new deconstruction experiment.
After deconstructing an item into the sum of its parts, the logical next step would be reducing the parts to their source materials: melting the metals and burying them underground and chemically returning the plastics to oil. This is a messy and not very interesting process, photographically, so there aren't any pictures.
The next step after that, however, is very interesting, if not photographically, certainly graphically: reducing the parts to the item's blueprint.